Sensational Saturday/Sunday Social!
ALL WEEKEND LONG!
SUPER MEGA 6 IN 1 BLOG HOP!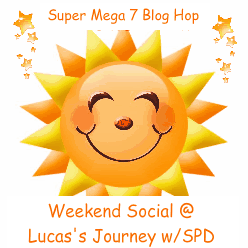 Please help build our social and copy the button above and place it somewhere on your site so that others can join in on the fun! I don't expect anyone to copy all of the links, just putting the button on your blog is fine. This is a great way to publicize your blog to others and meet tons of new friends!